Credit Cards in an instant with Instant Issue Visa.
Plus, two great low intro rates!
Intro rate for first 6 billing cycles.

Benefits of All Heritage Credit Cards
No Annual Fee!
Locally Serviced
Card Controls
$0 Fraud Liability
Text alerts for Fraud Notifications
Choose the card that's right for you
You have choices!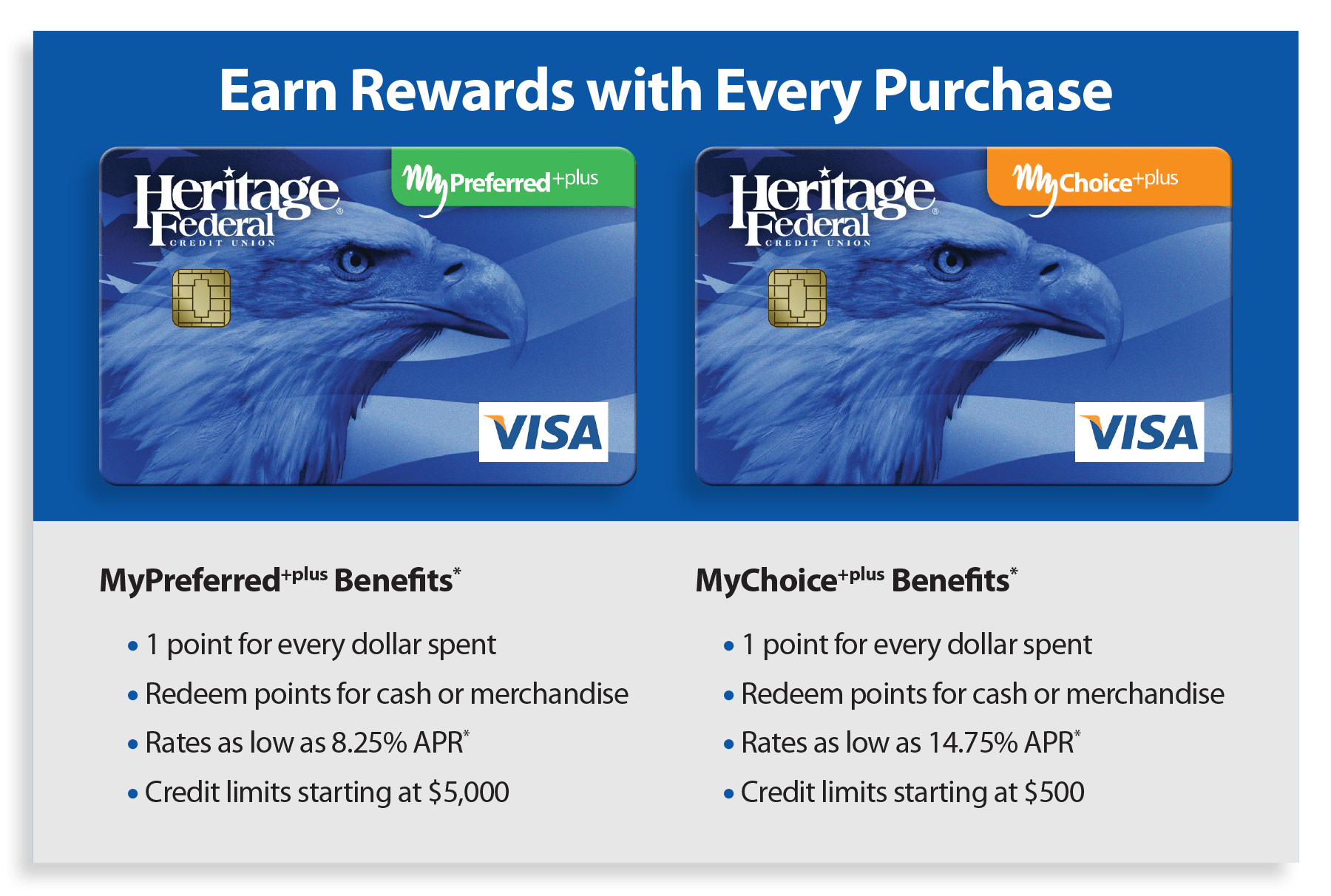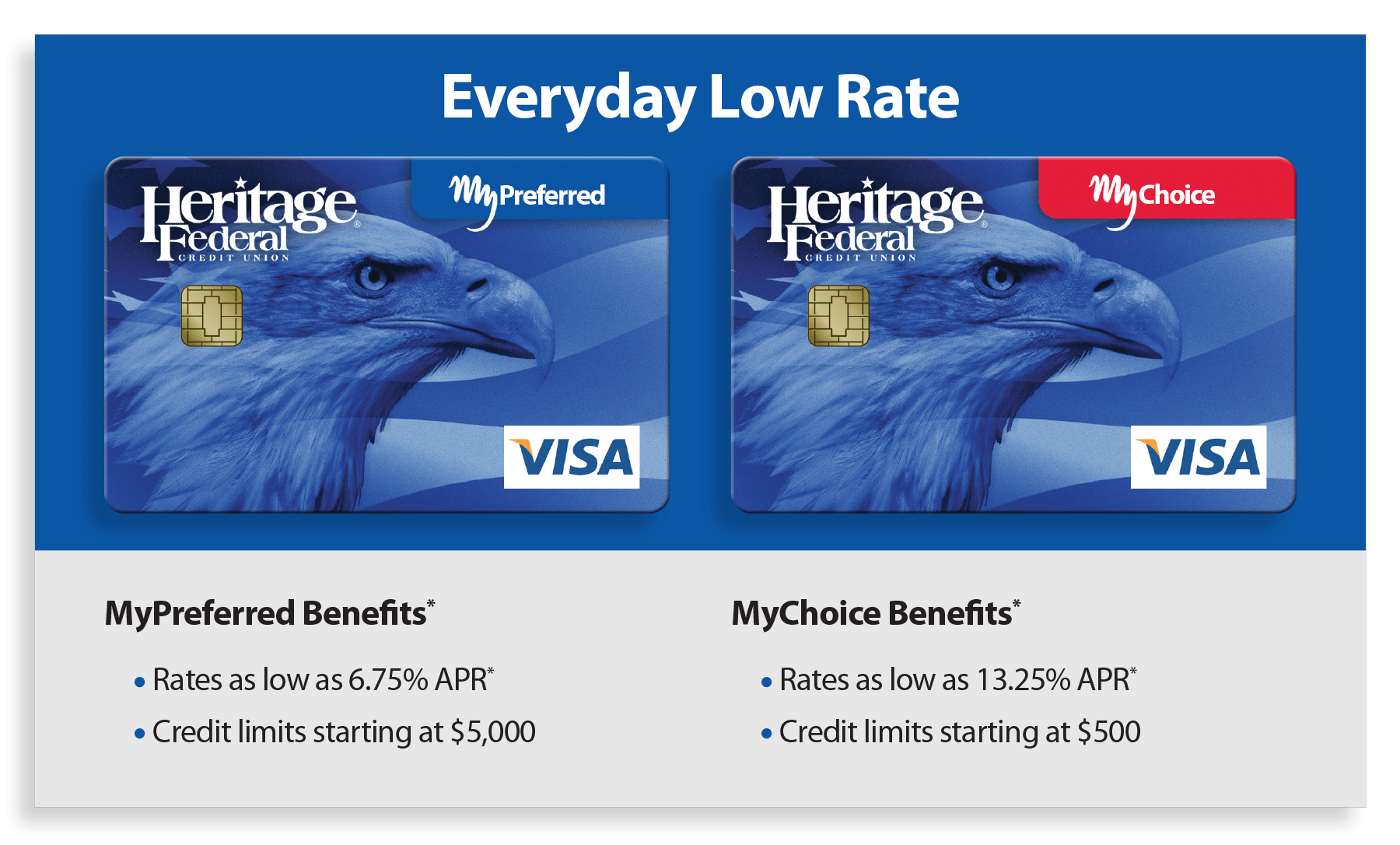 Apply Now
Lost or Stolen Card?
Sign in to Online Banking and select "Card Controls" to note your card as lost or stolen. Lost or Stolen Card?
---
*APR = Annual Percentage Rate. Information accurate as of 12/01/2021. New consumer VISA® Credit Card accounts can have an introductory rate as low as 1.75% APR on new purchases and 0% APR on balance transfers (excludes HFCU funds and must be balance transfers outside of the credit union) for the first 6 billing cycles. For balance transfers, there is no balance transfer fee. Balance transfers after the promotional period may be subject to a fee up to 4.00% of the amount transferred with a minimum of $10. On each foreign transaction, there is a fee of 1.00% of the transaction amount. After the first 6 billing cycles, the rate will convert to a variable APR between 6.75% and 14.75%. The Annual Percentage Rate is variable and may vary with the market based on the Prime Rate. Qualification is based on an assessment of individual creditworthiness and our underwriting standards. All credit union loan programs, rates, terms, and conditions are subject to change at any time without notice. Call us at (812) 253-6928 or toll free at (800) 858-1693 for current cost information.
Go to main navigation