Building your nest egg and protecting it requires time, attention and patience. Find strategies here to help you find your way in a financial world that is growing in complexity.
Insurance
You've worked hard to build the life you've wanted. Insurance can protect you and those you love from an unexpected death, illness and even from living longer than expected. By protecting yourself with life and long term care insurance, and with an annuity, you can help yourself and know you've done the right thing.
Life Insurance - People buy life insurance to protect those left behind in the wake of an untimely death. Whether it's to assure that a son or daughter goes to college or to assure the comfort and safety of a spouse, life insurance is essential to assure that your dreams become a reality – whether you're here or not.
Long Term Care - The day may come when you need long-term care. It can be very expensive and Medicare doesn't usually supplement that cost. Without a way to pay for the expenses associated with long-term care, your savings could be at risk as well as the financial security you planned on leaving your family.
Investment Strategies
IRA - Explore the features of both a Roth and Traditional IRA to see if an IRA is right for you. There is also an IRA calculator available to help you determine which type of IRA contribution is appropriate for you given your personal financial information, rate of return and years until retirement.
Mutual Funds - With Mutual funds investors pool their money into a diversified, managed portfolio of securities. This gives ordinary Americans access to professional fund managers. These mutual fund managers decide the best time to buy and sell providing you the expertise of investment professionals. Funds are aggressive, conservative and places in between.*
Managed Accounts - Managed account portfolios come in many different structures. Some are for conservative investors, some for more assertive investors and some for those in between. Some portfolios focus on tax managed investing and others on growth investing with less regard for tax consequences. Some portfolios are more focused on generating income and others on growth.
Annuities - Annuities are contracts with an insurance company that can help protect you against the risk of outliving your assets. Annuities provide future income in return for your contributions.
Stocks & Bonds

When you invest in individual stocks, you become a part owner of the business, with all the ups and downs. You can vote at shareholder meetings and receive profits allocated to owners. You may get very high returns, but you may also lose money.

Bonds, on the other hand, are an agreement to loan money to a company or government in return for regular payments. While stocks fluctuate, bonds are often more stable. But with either, you're counting on that one entity, and that can be risky.
---
*Before investing in a mutual fund, carefully consider its investment objectives, risks, fees, and expenses, which are included in the prospectus available from the fund. Read it carefully before investing.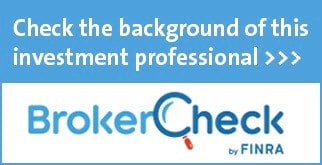 *Prior to requesting a rollover from your employer sponsored retirement account to an Individual Retirement Account (IRA), you should consider whether the rollover is suitable for you. There may be important differences in features, costs, services, withdrawal options and other important aspects between your employer sponsored retirement account and an IRA.
Securities and advisory services are offered through LPL Financial (LPL), a registered investment advisor and broker-dealer (member FINRA/SIPC). Insurance products are offered through LPL or its licensed affiliates. Heritage Federal Credit Union and Heritage Financial are not registered as a broker-dealer or investment advisor. Registered representatives of LPL offer products and services using Heritage Financial, and may also be employees of Heritage Federal Credit Union. These products and services are being offered through LPL or its affiliates, which are separate entities from, and not affiliates of, Heritage Federal Credit Union or Heritage Financial. Securities and insurance offered through LPL or its affiliates are:

Go to main navigation