Living in Retirement
Making your money last.
The key to a comfortable and successful retirement is not outliving the money you've saved by creating a budget. Be careful with credit cards and new debt. Claim that senior citizen discount wherever it's offered. Read the fine print about taxes on all your investments. And use your credit union for all it's worth; they usually offer the best rates around for your money. You can also use the depletion calculator to help you determine which distribution option is right for you.
Be strategic about Social Security.
Social Security is available to you at age 62, but it's great if you can wait. Take it early, and you get 25% less than if you wait until full retirement age of 66 at which time you're entitled to 100%. If you can wait until 70, you get 35% more. People often coordinate Social Security benefits with spouses who are also eligible. Maybe one of you takes benefits early, and the other waits. Visit ssa.gov for more information about social security or use our social security calculator to help you estimate your social security benefit.
Tapping your retirement plans.
You may have a defined benefit pension plan from a former employer. Your 401(k) and perhaps IRAs will also likely play a central role. It's your choice when to withdraw funds from these accounts. If you want to begin tapping them or simply want to roll them over somewhere else, make sure you understand all your options and the ramifications of every decision as well as the minimum distribution amounts. Distributions from IRAs and 401(k) plans are required as you reach age 70½. The Financial Professionals located at Heritage Federal Credit Union can help you develop a plan that is unique to your own lifestyle.
Request an appointment:
---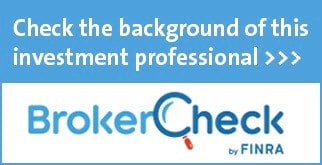 *Prior to requesting a rollover from your employer sponsored retirement account to an Individual Retirement Account (IRA), you should consider whether the rollover is suitable for you. There may be important differences in features, costs, services, withdrawal options and other important aspects between your employer sponsored retirement account and an IRA.
Securities and advisory services are offered through LPL Financial (LPL), a registered investment advisor and broker-dealer (member FINRA/SIPC). Insurance products are offered through LPL or its licensed affiliates. Heritage Federal Credit Union and Heritage Financial are not registered as a broker-dealer or investment advisor. Registered representatives of LPL offer products and services using Heritage Financial, and may also be employees of Heritage Federal Credit Union. These products and services are being offered through LPL or its affiliates, which are separate entities from, and not affiliates of, Heritage Federal Credit Union or Heritage Financial. Securities and insurance offered through LPL or its affiliates are:

Go to main navigation