Saving for College
College matters more than ever.
College costs continue to skyrocket, outpacing increases in income. Without careful planning, your children could find paying for higher education difficult. People with college degrees out earn their less educated peers significantly over a lifetime. They have an easier time getting work and withstand recessions and downsizing better. Start saving now by working with a Financial Professional.
How much will it cost?
The cost of a college education varies wildly. Annual tuition and fees on average run from $11,000 up to $41,000.* Take either number (or one in between) and multiply it by four years, and it's only the beginning. You may need to pay for separate housing, a car, gas, parking or maybe air travel a few times a year. Textbooks can also run over $1,000 a year. You can also find great information here.
The earlier you start, the easier it is.
More parents are finding it difficult to fund their children's college education. As a result, many students are taking on more debt – and having to repay college loans right after graduation. The answer? Start saving early. You can use this calculator to set up a savings schedule to help you plan for college tuition. There are also special accounts specifically designed to help you save for college. The two most popular are the Coverdell Educational Savings Account (ESA) and the 529 College Savings Plan. They're both tax-advantaged ways to grow your money. Start by working with a Financial Professional located at Heritage Federal Credit Union today!
Request an appointment:
---
* U.S. News & World Report, September 17, 2020, "What You need to Know About College Tuition Costs"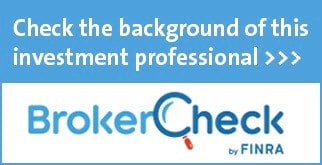 *Prior to requesting a rollover from your employer sponsored retirement account to an Individual Retirement Account (IRA), you should consider whether the rollover is suitable for you. There may be important differences in features, costs, services, withdrawal options and other important aspects between your employer sponsored retirement account and an IRA.
Securities and advisory services are offered through LPL Financial (LPL), a registered investment advisor and broker-dealer (member FINRA/SIPC). Insurance products are offered through LPL or its licensed affiliates. Heritage Federal Credit Union and Heritage Financial are not registered as a broker-dealer or investment advisor. Registered representatives of LPL offer products and services using Heritage Financial, and may also be employees of Heritage Federal Credit Union. These products and services are being offered through LPL or its affiliates, which are separate entities from, and not affiliates of, Heritage Federal Credit Union or Heritage Financial. Securities and insurance offered through LPL or its affiliates are:

Go to main navigation