Saving for Retirement
It's how people save to buy a home, to send the kids to college and retire in comfort. During your working years, take a portion of your paycheck and send it via direct deposit into a separate, special account at your credit union. If you don't see it, you don't miss it. As this money accumulates, move it to more long-term investments consistent with your risk profile and time horizon. With all these goals, retirement especially, time is your friend. Properly invested, money has the opportunity to grow. Do you know your retirement shortfalls? Use this GAP Analysis calculator to help you determine if you have a retirement shortfall.

Shifting investment styles
When you're just starting to save and invest for your retirement, you may be like many people: comfortable accepting greater volatility and risk for the possibility of greater gain. As you approach retirement, you may have far less tolerance for ups and downs. Investors tend to shift to more conservative decisions, because losses just prior to retirement can be challenging -- and leave you little time to make it up with some unknown future gain. Prior to shifting your investment styles it's important to understand your current asset mix.

When should you retire?
This can be a complicated decision, and it's certainly a personal one. After a lifetime of work, are you financially and emotionally prepared for this new time of life? The fact is, you're in control of the big decision, and you can be confident you'll make the right one, especially if you've done your preparation and homework. Review your asset and liabilities to help you determine your net worth which could help you with your decision. You can also use this calculator to help you determine whether you are saving enough to cover your expenses in retirement. Your credit union is also a great resource that can help you plan for retirement. Talk to a Financial Professional located at Heritage Federal Credit Union, to ask your questions.
Request an appointment:
---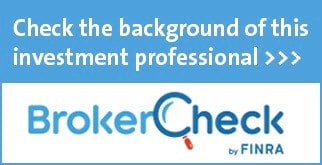 *Prior to requesting a rollover from your employer sponsored retirement account to an Individual Retirement Account (IRA), you should consider whether the rollover is suitable for you. There may be important differences in features, costs, services, withdrawal options and other important aspects between your employer sponsored retirement account and an IRA.
Securities and advisory services are offered through LPL Financial (LPL), a registered investment advisor and broker-dealer (member FINRA/SIPC). Insurance products are offered through LPL or its licensed affiliates. Heritage Federal Credit Union and Heritage Financial are not registered as a broker-dealer or investment advisor. Registered representatives of LPL offer products and services using Heritage Financial, and may also be employees of Heritage Federal Credit Union. These products and services are being offered through LPL or its affiliates, which are separate entities from, and not affiliates of, Heritage Federal Credit Union or Heritage Financial. Securities and insurance offered through LPL or its affiliates are:

Go to main navigation