To set up your direct deposit, you will need your account and routing number. Find your account number quickly and easily with our Digital Banking App using the steps below.
Log in to Digital Banking
Click or Tap on the Account you are looking for
Click or Tap Show Details
Click or Tap on the eye icon next to Account number to allow the full number to be displayed. For direct deposit, use the full MICR number.
Heritage Routing Number: 281378108
Don't have Digital Banking? Sign Up today!
Or, you can find your account number using a check.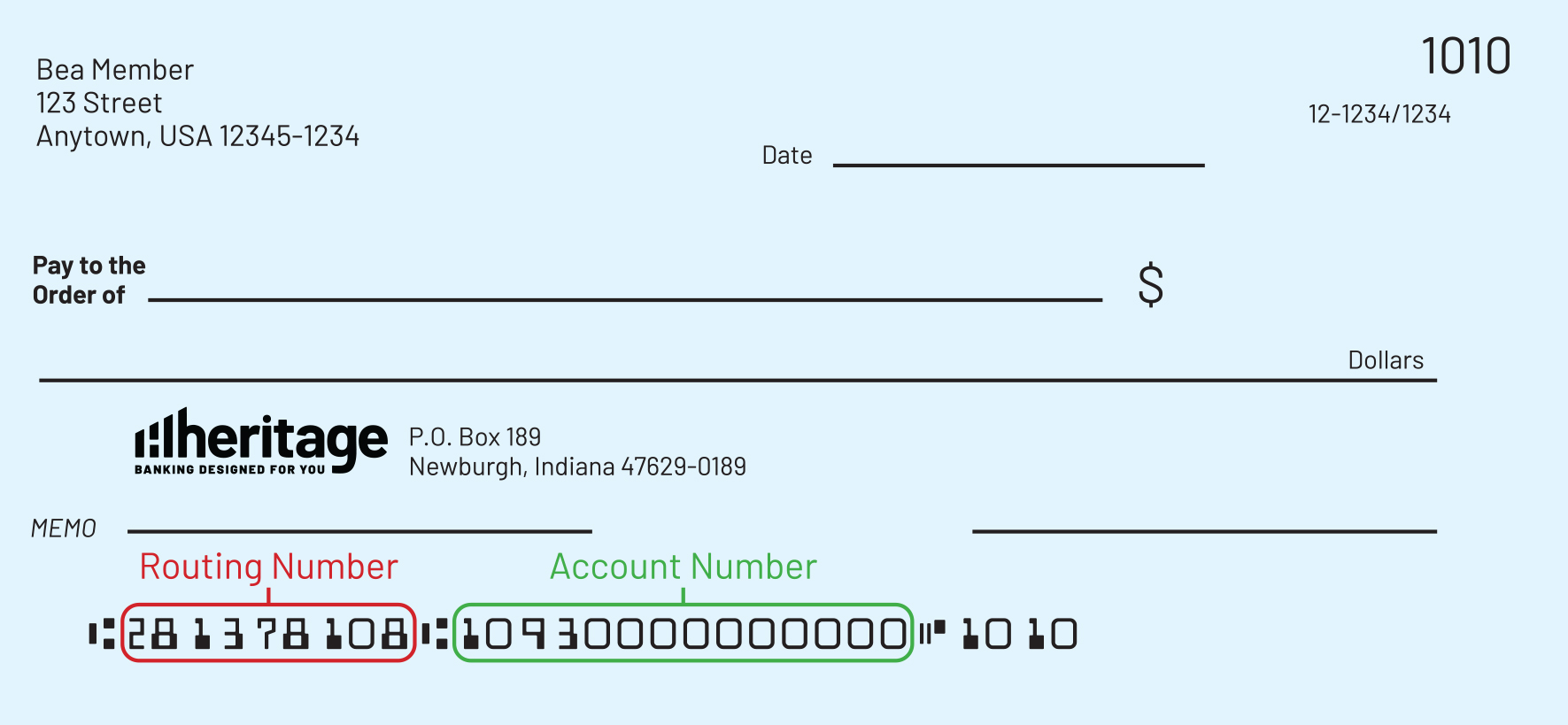 Go to main navigation