Is your retirement account currently keeping you up at night?
At Heritage, we have an option that might just give you the best return in today's market. Choose between our standard and special certificate options, open a certificate online, set it and forget it while knowing your money is working for you. Now you can rest easy— because we have banking designed for YOU.
Certificate Special1
For a limited time, earn 5.25% APY on an 8-month certificate!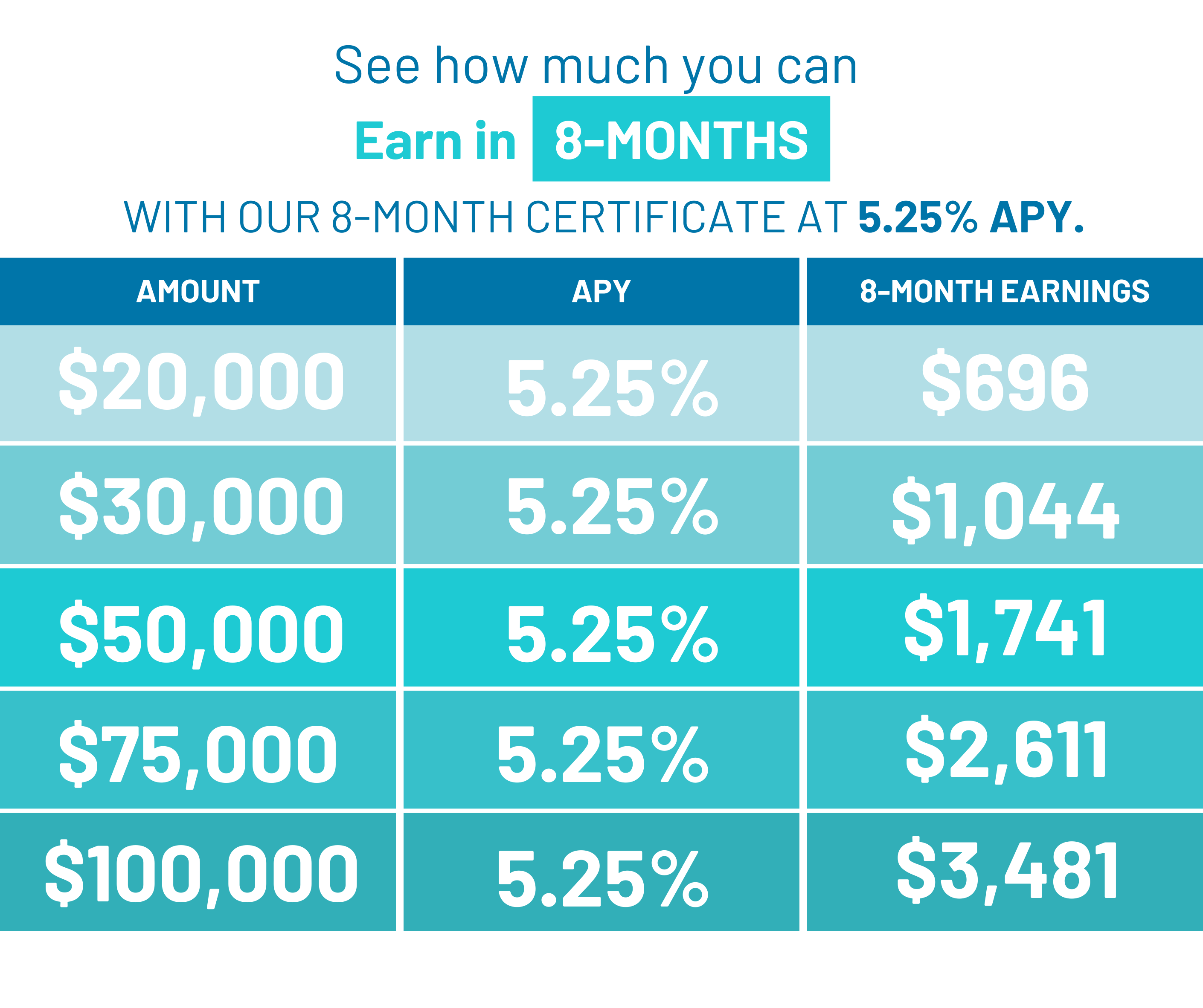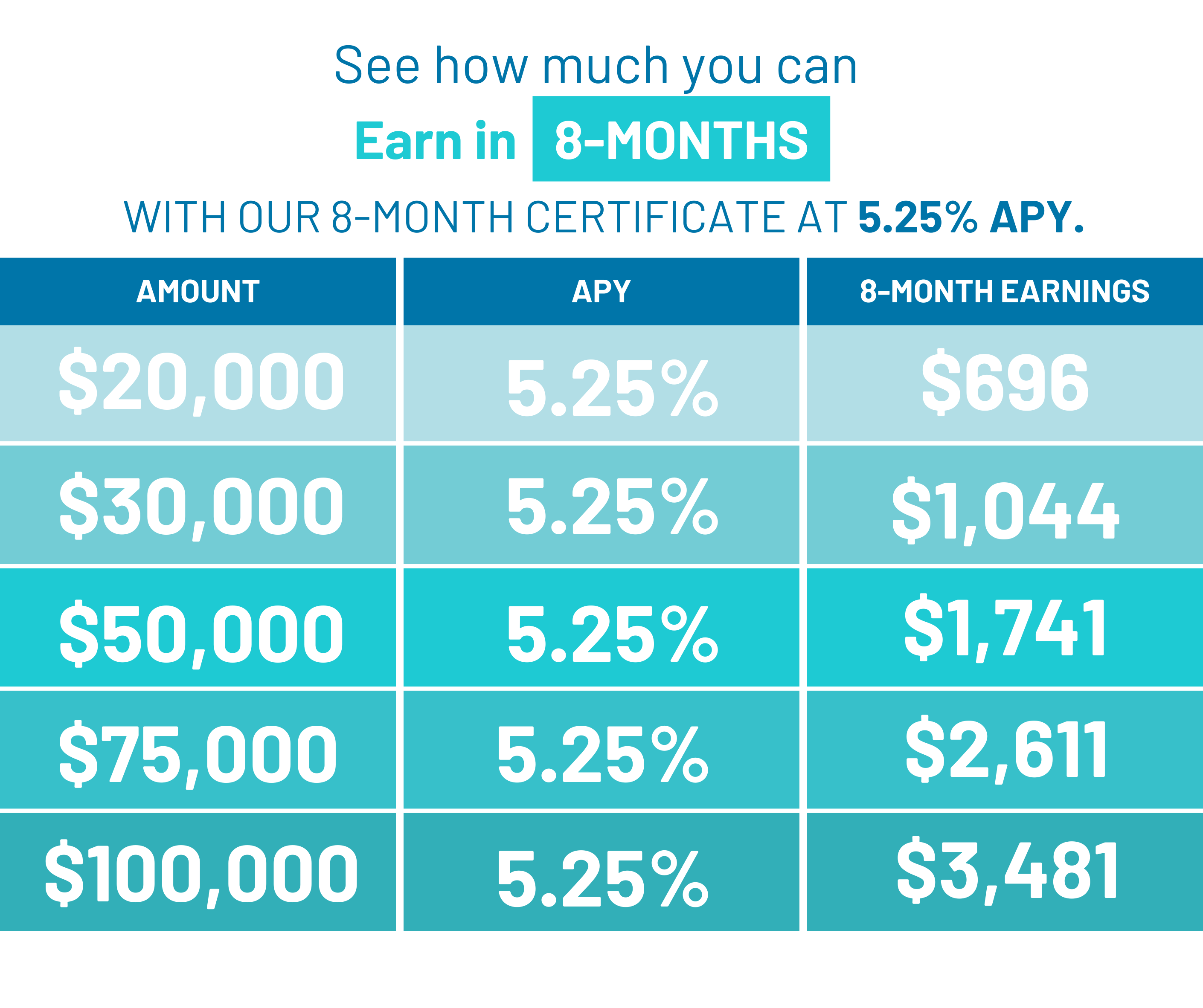 Our Share Certificates have terms and rate options to match your goals. If you're looking for a more long-term investment with tax advantages, our Traditional and Roth IRAs are available with competitive terms.
Share Certificates - Earn competitive rates and enjoy a wide variety of terms.

IRAs - Save for retirement with one of our tax-favored IRAs. 2

Traditional IRA - Take advantage of raised income limits on tax-deductible contributions and defer taxes on earnings until withdrawal. There are no penalties for qualified distributions for a first-time home purchase and higher-education expenses.

Roth IRA - Contribute your after-tax dollars, and you may withdraw them tax and penalty free at any time.
Questions? Fill out the form below.
---
1APY=Annual Percentage Yield. $500 minimum required to open share certificate for 8-month term. You must maintain a $500 balance to earn the APY. Early withdrawal penalty equals 90-days dividend on the amount withdrawn. Fees or other conditions could reduce the earnings on these accounts. The penalty will, if necessary, be taken from the principal amount of the deposit. Rates, terms, and conditions are subject to change without notice. APY is accurate as of 10/4/2023.
2 Your tax advisor can offer more guidance on which type of IRA may be best for your needs. We are always here to answer your questions and assist with opening an IRA. IRA accounts are now insured up to $250,000 by the NCUA.
Go to main navigation